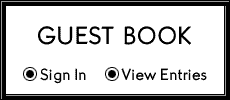 EACH ONE OF US, INDIVIDUALLY, HAS TO DO OUR PART IN

CHANGING HOW THE WORLD VIEWS FAT PEOPLE. WE CAN'T WAIT FOR "THEM" TO DO IT! read the article.

WE THE EDUCATORS OF THE WORLD

MY LETTER TO DAVID SATCHER, SURGEON GENERAL,

regarding health insurance and fat people.

A smoker can get insurance with little to no increase in premiums, but if you weigh over a certain amount, most insurance companies won't insure you, no matter how healthy you are!